LabelTac 4 PRO - Industrial Label Maker with software and cables.
Includes software, cables, one free black ribbon ($149.99 value).

The LabelTac 4 PRO Industrial Thermal Printer is the easiest way to print all of your 5S, Pipe Marking, Facility, Lean, and other labels in-house! Prints indoor/outdoor signs and labels up to 4" tall, and 40" long, that are UV, chemical, weather, water, and wear resistant, and won't fade or smear over time. These labels are perfect for use in any environment- whether it be a quiet, office-style scenario, or even the toughest industrial manufacturing facilities.
Product Specifications:

1/2" to 4" Labels

300 dpi print head

Supplies are easy to load/unload

ROHS Compliant + ISO9001 + ISO14001 Compliant

4 year warranty


Microsoft Word, Excel, OpenOffice or (Bartender which is included)

Thousands of pre-made templates and safety symbols (1000's are included)
Product Video:

The LabelTac 4 PRO ships with useful templates and symbols, allowing you to quickly and easily start making labels right away! Additionally making your own labels from scratch couldn't be any easier. The LabelTac 4 PRO connects with Microsoft Office, OpenOffice, Excel, or really almost any Windows-based program, allowing you the flexibility to make labels in a program you are already familiar with! If you don't already have a word-processing program, don't worry- the printer ships with the popular and incredibly easy-to-use Bartender label creation software.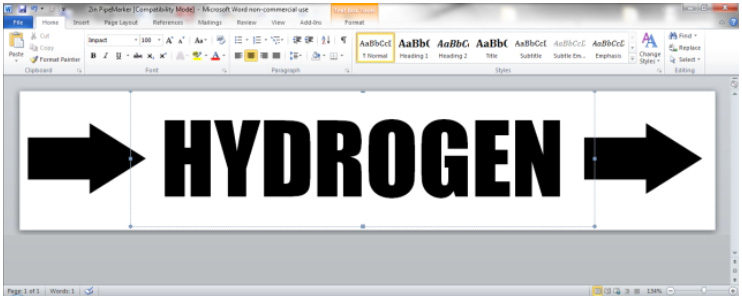 The LabelTac 4 PRO is truly a dynamic machine, useful for a host of applications. Although you can create fantastic signs and labels from scratch within minutes, we include a wide variety of widely used templates and symbols with every printer covering many common applications, including: Pipe Marking, Safety, Facility Signs, Arc Flash, NFPA and more. Additionally, we offer many different kinds of Label materials and die-cut labels: Arc Flash, NFPA/RTK, Glow In The Dark, Cold-Temperature, Warning/Danger/Notice/Caution Header Labels, as well as standard indoor/outdoor label stock in 10 colors. (additional colors available via special order)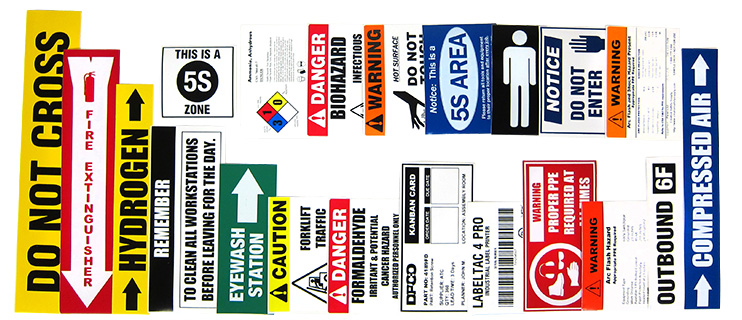 Pictured above: A small selection of labels printed using a LabelTac Printer