Description
LabelTac 9 - Industrial Label and Sign Maker
Includes software, cables, one free black ribbon ($249.99 value).

The LabelTac 9 printer is the ultimate printer for creating versatile, durable labels and signs for any application. LabelTac 9 printers can print eye-catching signs up to 9 inches tall and over 3 feet long- perfect for Safety, Lean, Arc Flash, OSHA Labels, Hazmat, Wayfinding, Pipe Marking, and much more.

LabelTac printers connect to any PC via USB, allowing you to create labels and signs right from your desk. This way, you can create custom signage in familiar software, such as Microsoft Word, Photoshop, or nearly any other image or word processing program, on a large monitor- rather than fumbling around with small labelers with hard-to-read screens.

Signage printed with LabelTac printers are extremely durable- both indoors and outdoors- and are resistant to nearly all chemicals and cleaners, water, UV and sunlight, temperature changes, and won't fade, peel, smear or smudge over time.

We stand behind LabelTac printers and the signage they create- that's why we back the printers with an industry-leading 4-year FULL warranty, and offer a 5-year guarantee on labels. This means if your labels were to fail within 5 years- we'll send you a roll of material at no cost to replace them.


Product Specifications:

4" to 9" Labels

300 dpi print head

Easy supply loading & unloading


ROHS Compliant + ISO9001 + ISO14001 Compliant

Industry-leading 4 year warranty

Compatible with Microsoft Word, Excel, OpenOffice, Photoshop, Illustrator and more


Hundreds of pre-made templates and safety symbols (1000's are included)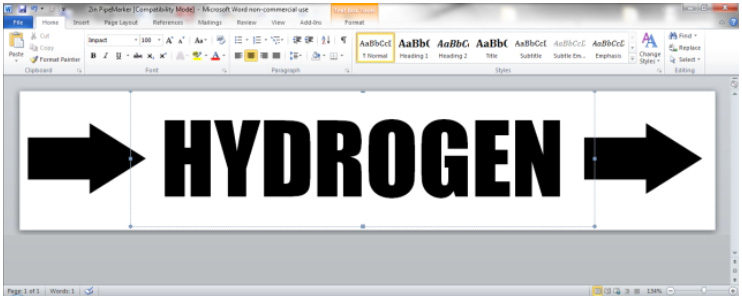 Creating a pipe label in Microsoft Word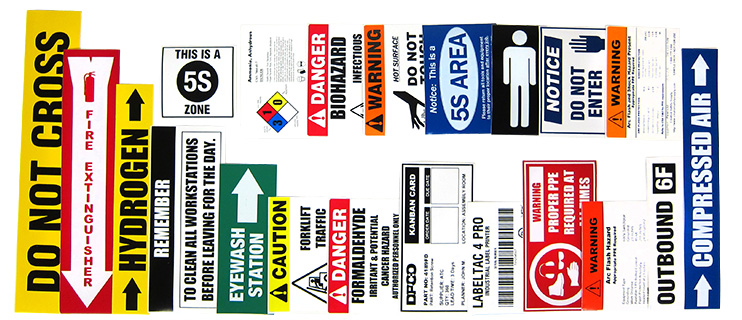 A small selection of labels printed using LabelTac Printers