Description
Since the 5S Lean manufacturing method relies on the concept of a visual workplace, it's important to have the right tool for the task of creating visual cues for your facility. LabelTac® printers feature all-new design, rugged industrial chassis, easy, effortless supply loading, and built-in Ethernet connectivity.
LabelSuite™ software makes it easy to create and customize labels for your LabelTac® printer. Both easy to use and free, this label-making software enables users to craft labels using one of the hundreds of preloaded templates, or you could make use of the easy OSHA headers. LabelSuite™ makes it easy to edit, customize, insert images and symbols, and navigate through label-making process like a pro with ease and speed.
Product Video:


The LabelTac 4 Printer is designed to print from any PC, using nearly all word-processing and photo-editing software currently on the market: Microsoft Word, Photoshop, Excel and more. This way, there is little-to-no learning curve, as you are able to print from software you are already familiar with. Since you are working on a computer screen, and not a small LCD screen, 'What You See Is What You Get', eliminating a lot of guesswork and waste. Print the labels right, the first time!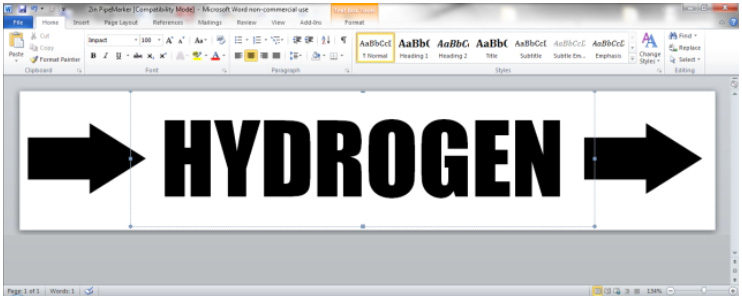 The LabelTac 4 is truly a dynamic machine, useful for a host of applications. Although you can create fantastic signs and labels from scratch within minutes, we include a wide variety of widely used templates and symbols with every printer to cover many common applications, including: pipe marking, safety, facility signs, arc flash, NFPA and more. Additionally, we offer many different kinds of label materials and die-cut labels: arc flash, NFPA/RTK, glow-in-the-dark, cold temperature, warning/danger/notice/caution header labels, as well as standard indoor/outdoor label stock in multiple colors.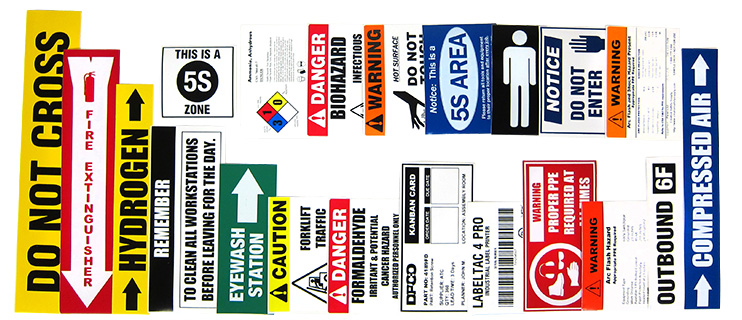 Pictured above: A small selection of labels printed using a LabelTac Printer




Product Specifications:
1/2" to 4" Labels

Built-in Ethernet

300 dpi print head

Supplies are easy to load/unload

ROHS Compliant + ISO9001 + ISO14001 Compliant

4 year warranty on parts and print head


Design Labels in Microsoft Word, Excel, OpenOffice, or Bartender (which is included)

Thousands of pre-made templates and safety symbols included

Warranty Information
2 year warranty on printer, 6 month warranty on print head.