Description
Composite Risk Management is a process for decision-making developed by the US military to acknowledge, assess, and address hazards and control risks during missions, operations, and even day-to-day activities. This 5-step process represents a shift in thinking away from a generalized "what to think" mentality, and instead focuses on teaching soldiers and other military personnel "how to think". The primary goal of Composite Risk Management is to carefully consider all risks and avoid losses of any kind, regardless of what, when, where, or why—whether it be injured or killed soldiers, damage to military equipment, or anything that compromises the effectiveness of a mission in any way.
Hanging Composite Risk Management posters will help educate your workers on the Composite Risk Management method. If placed in high-traffic areas like break rooms, locker areas, or above the time clock, your workers will be reminded of this effective strategy and take it with them as they go about their duties.
22" x 28"
Non-adhesive
UV protection coating and poster hanger options

Poster Hanger: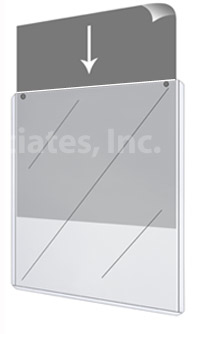 .