Frequently Bought Together
Description
Implementing new production methods or concepts can be difficult for any business, but one way to prevent difficulty is to display visual reminders. This Road to Safety/6S Poster is a great way to educate workers about 5S, the Lean manufacturing method designed to improve production, and remind them of the mission to find more effective processes and eliminate waste.
Road to Safety/6S posters can be displayed in break rooms, by the timeclock, or in locker areas. On top of addressing the each 5S with concise explanations, it also contains the unofficial 6S: safety. With this extra reminder, employees are more likely to keep safety at the forefront of their minds. The Road to Safety/6S poster will help your business stay productive and accident-free.
Features:
22"x 28"
Displays and explains the 6S steps
UV protection coating and poster hanger available as options
Poster Hanger: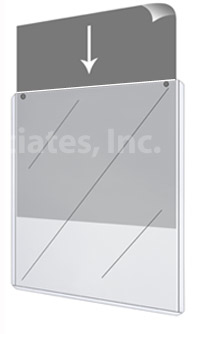 Request more information
Send me information about Road to Safety/6S Poster
Get more information about this product and one of our sales representatives will be in touch with you shortly!